Inspiration to Create Something Delicious
Save on Everything but Style
Cooking Performance. Crafted by Verona.
A better burner design – closer to the grate
Efficient Verona burner heads are mounted close to the cooking surface in order to deliver better heat transfer and more even distribution.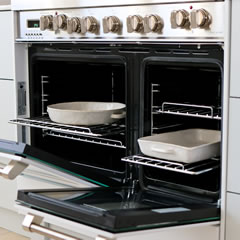 True European Convection Ovens
With true convection, multiple dishes can be cooked at once without the fear of flavor transfer, saving time in the kitchen.
Flame Failure Safety Shut Off
For added safety, all Verona ranges have an exclusive Flame Failure Safety system to shut off gas flow.